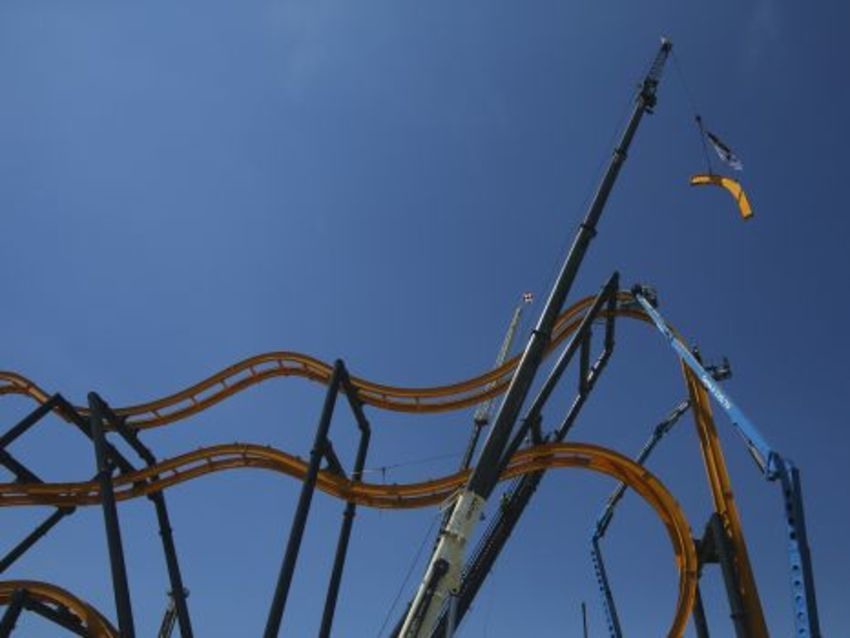 Construction workers added some of the final tracks Wednesday to the upcoming Batman-themed roller coaster set to open this summer at Six Flags Fiesta Texas.
Officially titled BATMAN: The Ride, it's a 4D Wing coaster and lifts riders up 120 feet, as well as providing, flips tumbles and unexpected drops. The ride uses magnetic technology and has two drops that go further than 90 degrees, so those riding the coaster will feel as if they are free-falling.
With five vehicle set to carry eight passengers each, roller coaster enthusiasts will get a chance to fly like the Dark Knight sometime this summer.
The ride has more side-to-side and vertical moves than a typical roller coaster, said American Coaster Enthusiasts VP Jerry Willard. He said most rides with flips are controlled, but the riders' weights and heights, along with how the car hits a turn, will affect how the ride feels, according to previous reports.