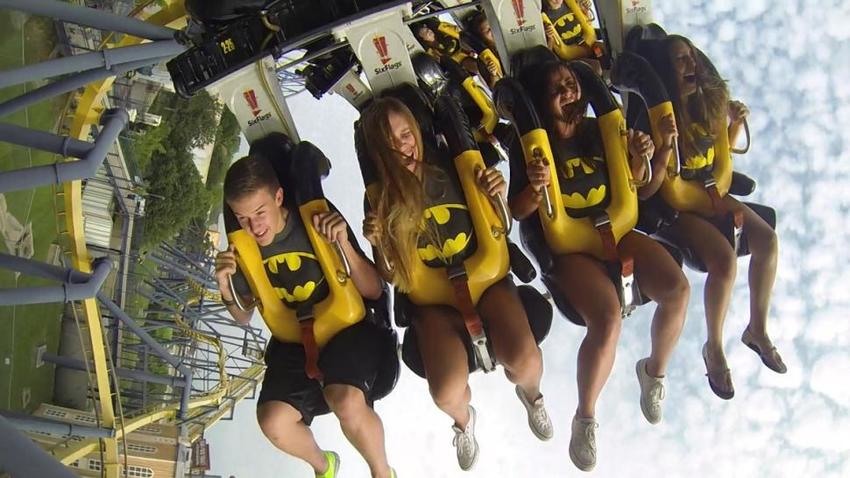 Attention, Gothamites: Batman is going backward.
The beloved Batman roller coaster at Six Flags Great Adventure is getting a 180-degree turn this summer, running in reverse for the first time in its 22 years at the Jackson, N.J. theme park.
"The ride intensity's is ratcheted way up," park president John Fitzgerald said in a statement.
The park claims Batman is one of the world's most popular roller coasters, with more than 27 million rides given since 1993.
Now the 50-mph, 150-foot Caped Crusader coaster is getting flipped for a limited time, from July 4th weekend through Labor Day Weekend.
Six Flags Great Adventure opens for its 41st season on Friday, and this year will also debut its 13th roller coaster, El Diablo, which sits riders face-to-face for a pendulum-style plunge.