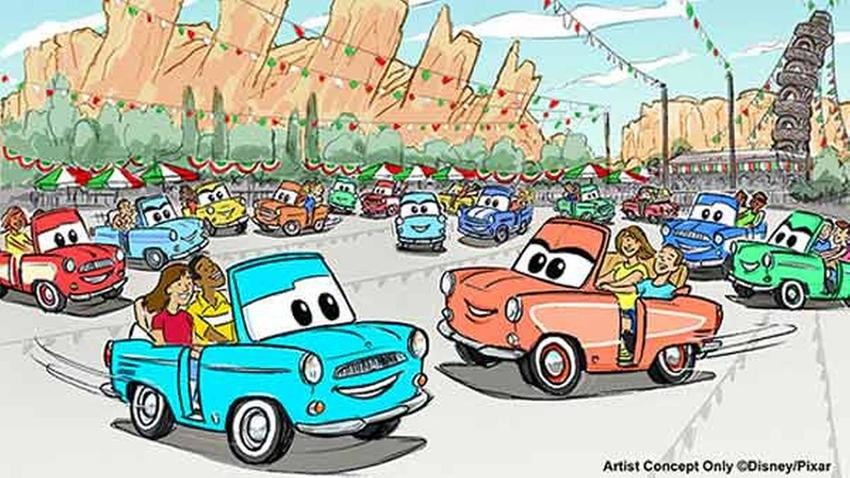 Say arrivederci to Luigi's Flying Tires.
One of the original three rides of Disney California Adventure's Cars Land, which became an immediate hit when it opened in 2012, Luigi's apparently got a flat with visitors.John Lasseter, director of "Cars," described the ride as a "festival of flying tires" when he gave the Register a Jungle Cruise styled video tour of Cars Land.Luigi's, where guests board tire-shaped vehicles and float on an air hockey-like surface, is closing Feb. 16 to make way for an unannounced attraction in 2016, Disney will announce today."We're very excited to bring them (guests) a new chapter in Luigi's story, and we can't wait for guests to experience this new attraction," Kris Theiler, a California Adventure vice president, said in a statement.Disney would say only that the new attraction will "feature a new ride system and ride vehicles."
Luigi's initially featured giant beach balls that guests tossed to one another. Two months later, Disney removed the balls partly to eliminate the time it took to round them up, reducing wait times. Cars Land's Radiator Springs Racers has been a massive hit. To make the ride work, Disney Imagineer Kevin Rafferty rode Radiator Springs more than 800 times. Mater's Junkyard Jamboree has been fairly popular with preteens.