Ten attractions and shows over three years – this is the ambitious program of reimagining and new features launched in view of Disneyland Paris 25th anniversary, to create new magic for its parks.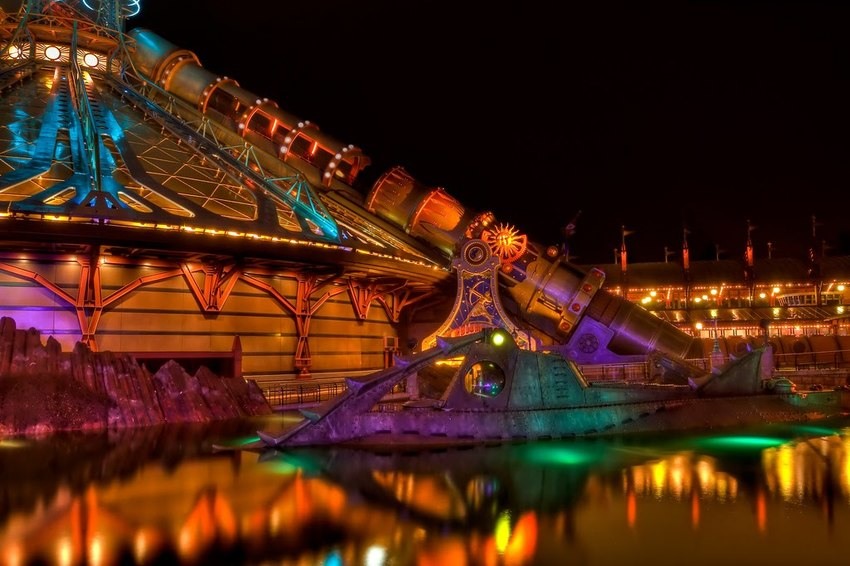 SPACE MOUNTAIN : MISSION 2
Phase 1: 1st semester 2015. Phase 2: 2017.
First unveiled on May 31, 1995 and reimagined to Space Mountain: Mission 2 in 2005, this attraction has undergone extensive renovations over the past few months. Stage one will be completed by July 27, 2015.
The iconic mountain in Discoveryland will soon have a few exciting changes: the huge roof, cornice, imposing catapult and emblematic Columbiad are to be restored along with a number of decorative elements (wall paintings, banners and control towers, etc.).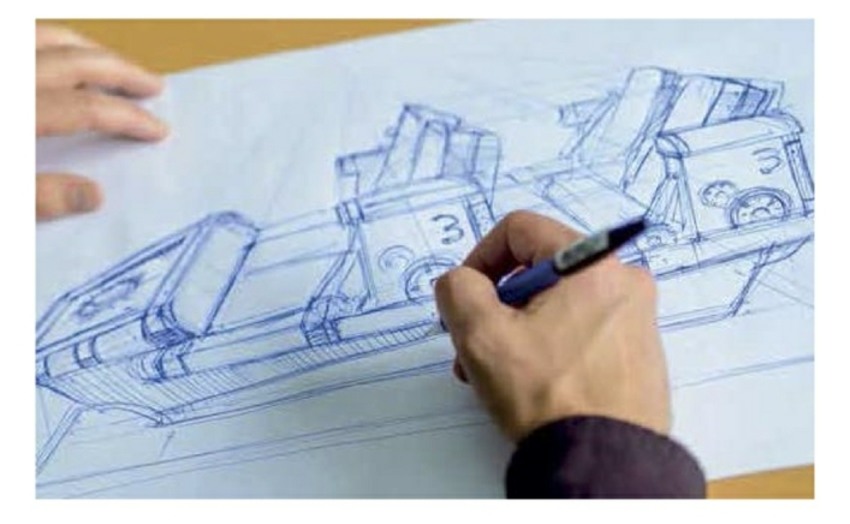 The renovation will focus on three aspects:
- Accessibility: new access counters for Light Speed Photography.
- Safety: all internal stairs revamped.
- Efficiency: all existing lighting replaced by LEDs and a Single Rider queue introduced for better Guest flow.
The renovation work will also impact the Nautilus and its lagoon. The lagoon will be emptied, cleaned and repainted along with restoring the swirling water effects.
There are more surprises in store: new vehicles will arrive in 2017 – re-designed in terms of ergonomics and technology – for an even more immersive experience!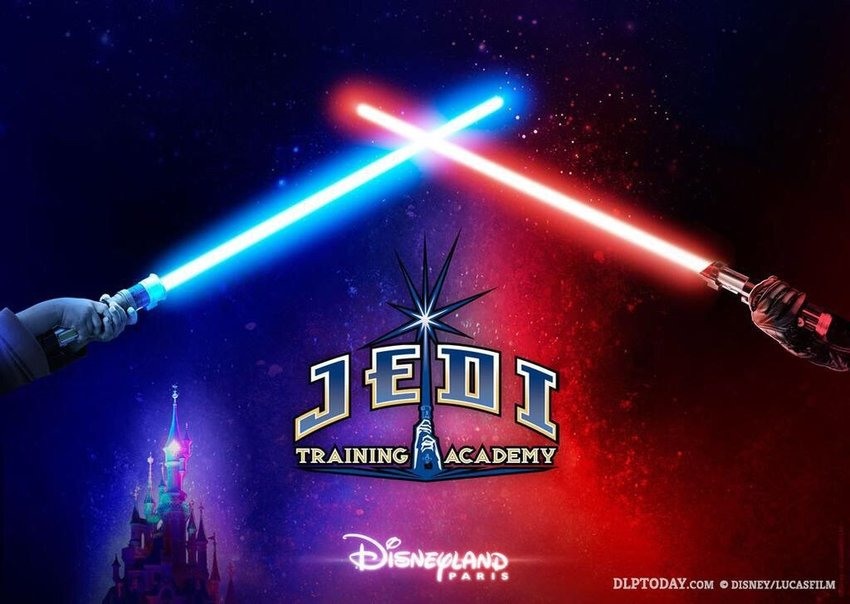 VIDEOPOLIS
1st semester 2015
A new and gigantic airship terminal accommodating the Café Hyperion and Videopolis will be unveiled this July, when Jedi Training Academy, a new interactive show open its doors to the public.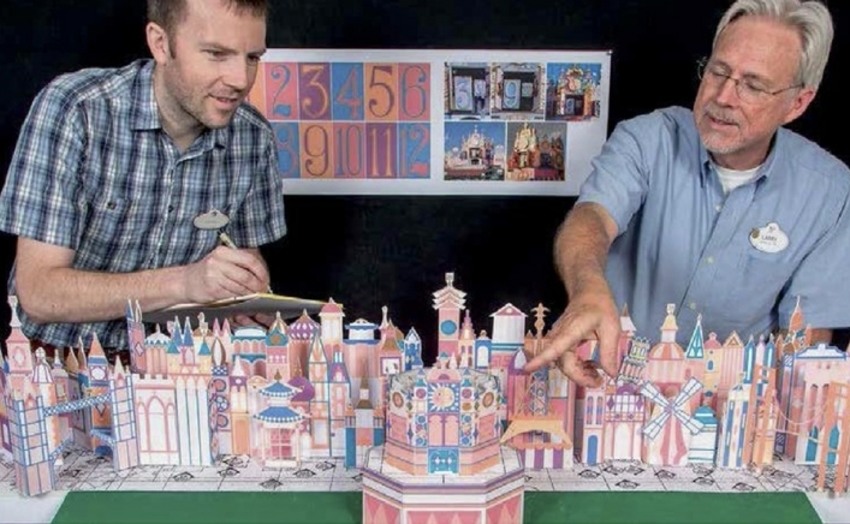 IT'S A SMALL WORLD
2nd semester 2015
Celebrating children throughout the world with an international tour of singing and fun, Fantasyland's delightful musical boat tour – hosted by the children of the world – is closing for a makeover in August 2015 and will be re- opening at the end of December.
With its classic anthem to world peace and its artfully costumed dolls representing the peoples of the world, "it's a small world" is one of the most popular attractions at Disneyland Paris. Paying true homage to the union of cultures, a subject dear to Walt Disney, this attraction will be receiving a major facelift starting in August. Some of the work to be done includes a new façade color palate, all new dolls and costumes, a re-mastered musical score, and some new surprises- all to bring new magic to the adventure!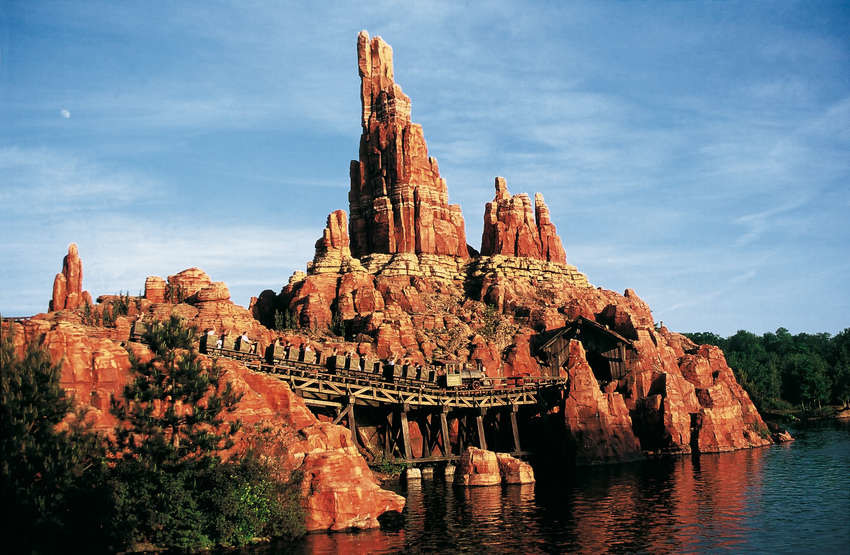 BIG THUNDER MOUNTAIN
End of 2015 until end of 2016
The main attraction of Frontierland and much loved by our Guests, Big Thunder Mountain Railroad will be closing at the end of the year for an amazing reimagining while unveiling new surprises for Guests climbing on board its wagons. For the first time in its history, this iconic attraction is set to undergo major refurbishment at the end of 2015, aimed at bringing new magic to our Guests including an explosive surprise!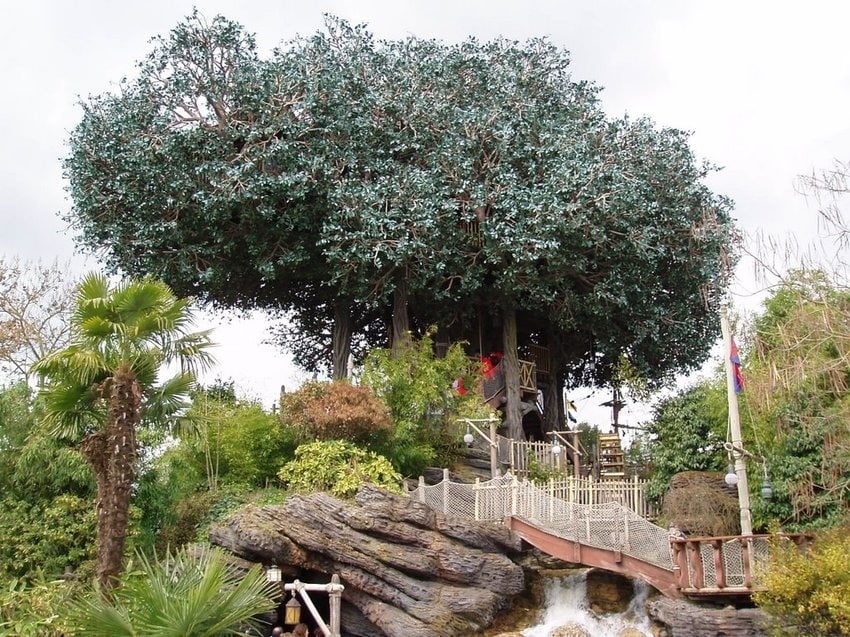 THE SWISS FAMILY ROBINSON TREE HOUSE
From 1st semester 2016 until Autumn 2016
The Swiss Family Robinson Tree House was built in the branches of a majestic banyan tree by the Robinson family after they were shipwrecked on an island. The work will focus on restoring the Swiss Family Robinson Tree House to its original décor. This will include new paint, horticulture, effects and the renovation the waterfalls.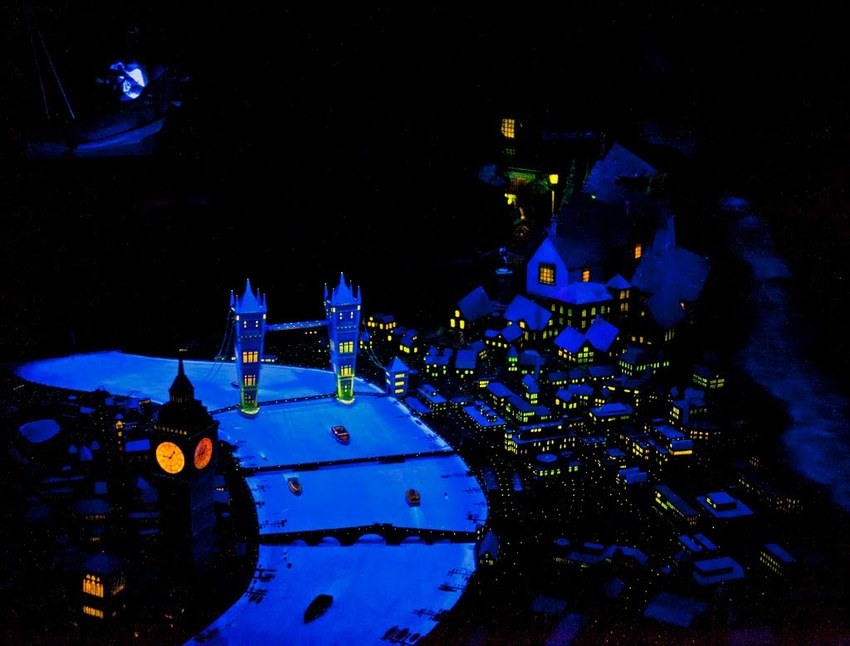 PETER PAN'S FLIGHT
1st semester 2016
Adored by dreamers of all ages, Peter Pan's Flight takes us to Never Land over the rooftops of London. The fairy-tale journey is to be suspended for a while, but will be back in a few months' time, offering an even more magical experience.
The Never Land adventure has 11 scenes directly inspired by the Disney classic, ranging from the children's nursery in the Darling's home to Captain Hook's galleon to a flight over the city of London and the island of Never Land with its sparkling lagoons and Skull Rock. The whole voyage will have a make-over, including a fresh color palate and revamped lighting. The London scene will look even more amazing than we remember!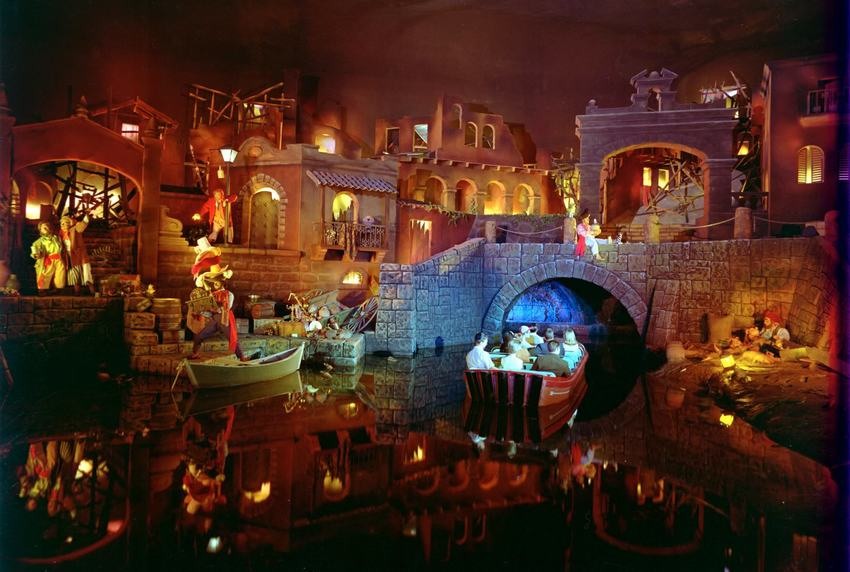 PIRATES OF THE CARIBBEAN
1st semester 2017
Pirates of the Caribbean is a true Disney Park classic, taking Guests on a thrilling voyage with a crew of swashbuckling pirates. This attraction will be undergoing major reimagining work during the first half of 2017. The changes will bring the Guests a more immersive experience.
To make the experience even more fantastic, Captain Jack Sparrow will join the attraction along with a few surprise characters. The whole pirate crew will be brought back to life with new lighting and re-mastered audio. New effects – mainly for the hurricane scenes and treasure room – will be added for a totally immersive experience.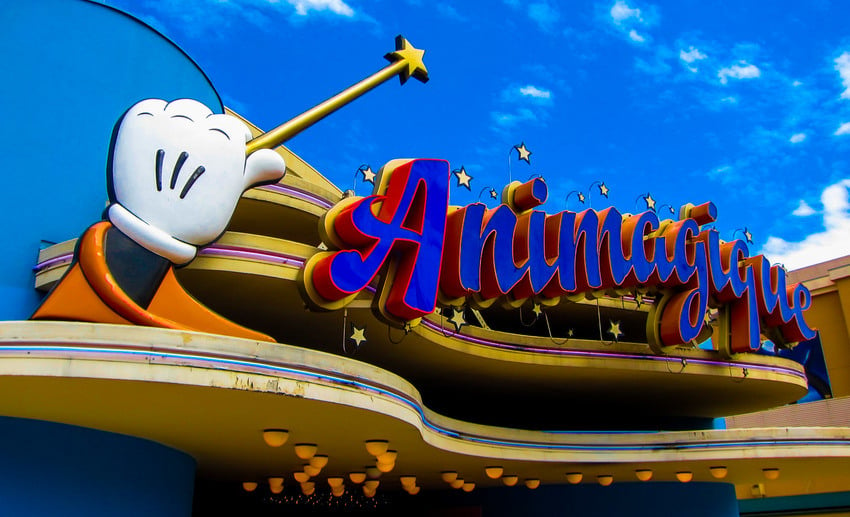 ANIMAGIQUE
1st semester 2016
This much-beloved blacklight theatre attraction located in the Walt Disney Studios Park at the entrance of Toon Studio, will be completely re-imagined to deliver a brand new and even more enchanting experience.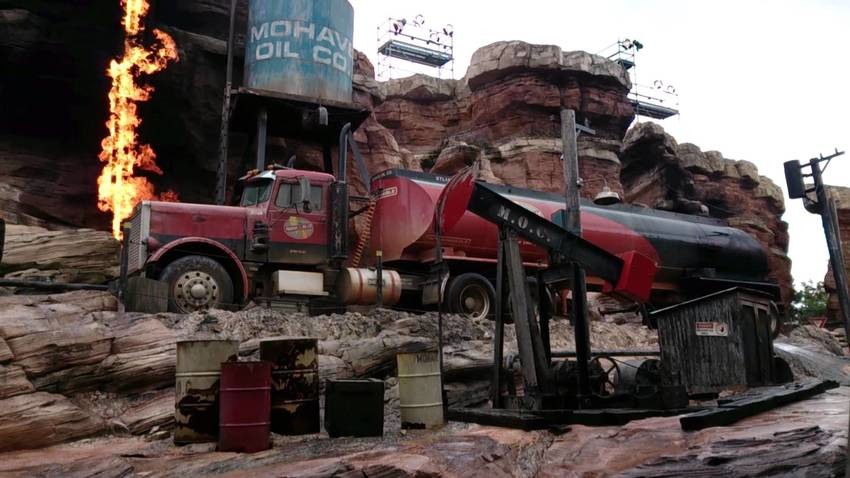 STUDIO TRAM TOUR: BEHIND THE MAGIC
From 2nd semester 2016 until Spring 2017
This attraction makes you board a high-tech tram, with the voice of Jeremy Irons guiding you around the magic of Walt Disney Studios Park, with the visit of full-scale movie sets. 3 new scenes will be unveiled to deliver even more Disney magic.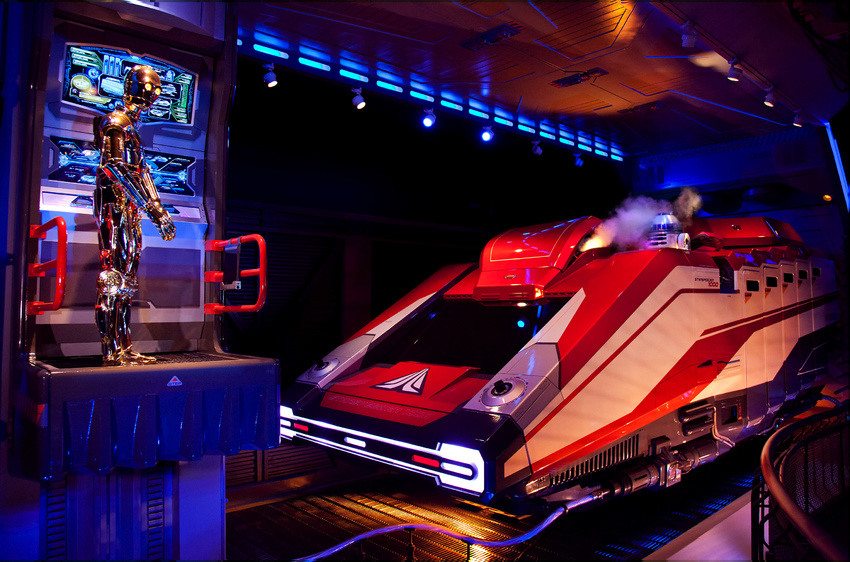 STAR TOURS
From the beginning of 2016 until the beginning of 2017
The epic flight to the forest moon of Endor will be re-imagined and full of amazing surprises for a new thrilling experience.