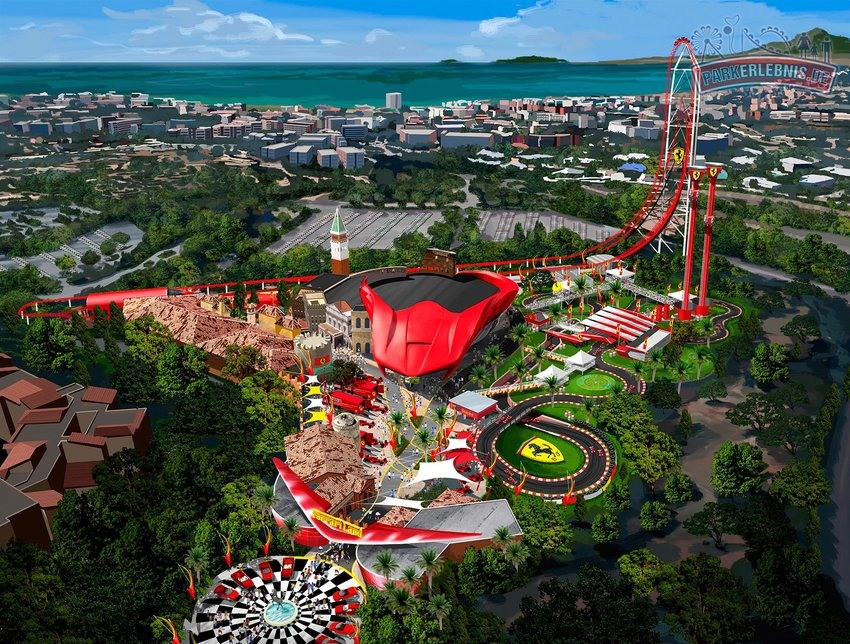 The luxury car brand is launching a theme park that promises to dazzle and thrill fans - unsurprisingly, its rides are very, very fast.
It's a global brand that has bewitched millions with its sleek, fast cars and iconic prancing horse motif. But now Ferrari lovers have somewhere they can go to immerse themselves in all things Ferrari - FerrariLand.
And one of the first to visit at the laying of the first stone was none other than perhaps the world's most famous current Ferrari driver, Formula One golden boy Sebastian Vettel.
The theme park based around the successful brand has just started being built within the PortAventura theme park in Spain and is set to open in 2016. Covering 75,000 square metres, attractions include the highest and fastest vertical accelerator in Europe. It's also got the world's first Ferrari-themed hotel – five star, naturally.
If next year seems too long to wait, you could always visit Ferrari World in Abu Dhabi. At 86,000 square metres, it's the world's largest indoor theme park and is home to the Formula Rossa - the world's fastest roller coaster - reaching speeds of 240km per hour. The ride launches passengers 52 metres into the sky before flying through chicanes inspired by some the world's most famous race tracks.