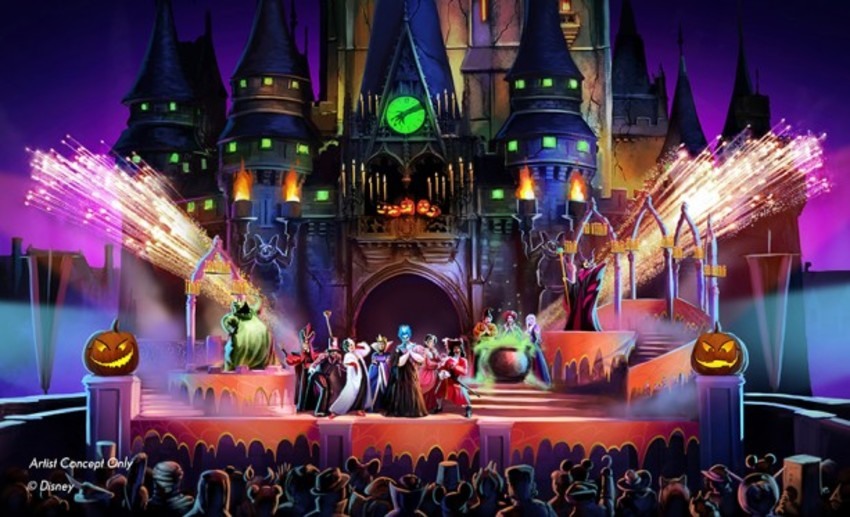 After 22 years, "Hocus Pocus" is getting resurrected and this time around a virgin didn't even have to light the black flame candle to bring the Sanderson sisters back.
On Thursday, Walt Disney Parks announced that Winifred, Mary and Sarah Sanderson will return to the world of the living in the "Hocus Pocus Villain Spelltacular." The live stage show will run during Mickey's Not-So-Scary Halloween Party held on select nights at Walt Disney World's Magic Kingdom Park in Orlando, Florida from Sept. 15 to Nov. 1.
And because Disney is suddenly bringing "Hocus Pocus" to the stage, naturally it makes us wonder if there is a sequel in store for the beloved 1993 film, which starred Bette Middler, Sarah Jessica Parker and Kathy Najimy as the Sanderson sisters.
While Disney hasn't said anything about a sequel, during a Reddit AMA last year, Middler revealed she was totally down reprise her role as Winifred and cast another spell on audiences.
"You have to go to send in your cards to the Walt Disney company," she said. "The ball's in their court."
In "Hocus Pocus Villain Spelltacular," the mischievous Sanderson Sisters from Disney's "Hocus Pocus" return to the mortal world for one night during the Halloween season. With only a few hours to run amuck, the three sisters decide to use their magic to throw the best, evil Halloween party this side of the graveyard!
With the help of the Disney villains, Winifred, Mary and Sarah gather together sinister shadows, nefarious nightmares and the power of their frightful friends to conjure the ultimate Hocus Pocus Party Potion and cast a spell on everyone in the Magic Kingdom Park. "Hocus Pocus Villain Spelltacular" features appearances by Dr. Facilier, Oogie Boogie, Maleficent and other great Disney villains, along with dancers, projections and special effects that combine to make this new show a not-to-be-missed Halloween treat.
"Hocus Pocus Villain Spelltacular" will be presented exclusively during Mickey's Not-So-Scary Halloween Party, held select nights at Magic Kingdom Park from September 15 – November 1, 2015.