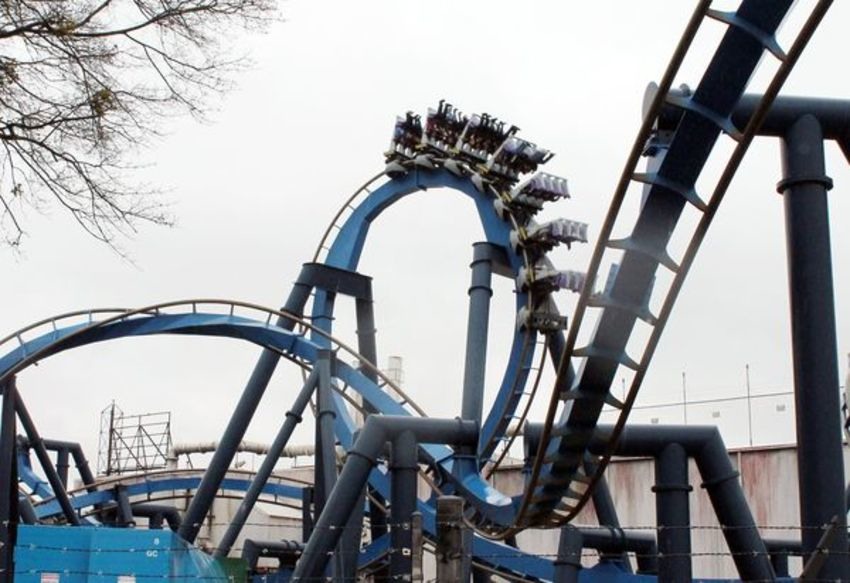 Six Flags Over Georgia is now open for 2015!
And to celebrate another season, for the first two months of the season, park attendees can ride Batman backwards.
"We expect this season to be an incredible year for our guests," Six Flags Atlanta Properties park president Dale Kaetzel said." The season starts with Batman the ride backwards and also includes two new rides in the expanded Gotham City this May, the second season of our free water park, Hurricane Harbor, the largest Fright Fest ever and an expanded Holiday in the Park wintertime celebration. We are looking forward to providing our guests with new memories to last a lifetime."
Here's what riders of Batman backwards will experience:
A blood-pumping reverse view as the coaster towers up the 10-story lift hill backwards;
Hair-raising speeds of 50 miles per hour backwards;
A staggering 2,700 feet of track backwards;
Jaw-dropping maneuvers through a daunting zero-gravity roll, corkscrew turns and vertical loops backwards.
And later this spring, there will be some more changes in Gotham City inside Six Flags.
THE JOKER Chaos Coaster – Face off with 23 other riders, rocketing seven stories in the air, soaring through a bedlam of loops, suspended upside-down for a ravaging thrill;
Harley Quinn Spinsanity – Experience the thrill of spinning, twisting and rolling through a cycle of classic family fun.
Six Flags Over Georgia is now open on weekends through May 17 and daily for Spring Break April 4-12. Daily summer operation begins Memorial Day weekend, with the opening of Hurricane Harbor.